Welcome to the 70th Hay Merino Sheep Show
Saturday June 18th 2022
Held at Norm Smith Pavilion
Hay Showgrounds, Hay NSW 2711
Attractions/Major Classes include:
Riverina Wool Australia Champion Hogget Ram ~$5000 prize money
Riverina Wool Australia Best in State Hogget Ram ~$1000 per state prize money
Nutrien Ag Solutions Champion Hogget Ewe ~ $1500 prize money
Lugsdin Toyota and Fabstock Supreme Champion Stud Ram or Ewe ~ $1500 prize money
Riverina Wool Australia and Clark Ultrasound Supreme Champion Pen of Flock Ewes ~ $1200 prize money
Elders Champion March Shorn Ram ~ $2000 prize money
Ian Munro Memorial Amateur Blade Shearing Competition - Sponsored by Riverina Wool ~ $500 total Prize Money
Don McNeil Memorial Junior Judging Competition includes an under 12 category for younger entrants
2022 Hay Merino Sheep Show Ambassador
*FREE Gate Entry Sponsored by Bendigo Bank Hay Branch- New start time 8am*
2022 Judging Panel
Strong Wool March Shorn Judge: Matt Ashby, Ashrose Stud SA
Medium Wool March Shorn Judge: Chris Clonan, Alfoxton Stud NSW
Long Wool Judge: Drew Chapman, West Plains & Hinesville Studs NSW
Flock & Unhoused Judge: Simon Bahr, Meadow View Poll NSW
Associate Judges: Sophie Hamilton, NSW, Lachie Barrett, NSW, Monte Barnes, NSW
The Hay Merino Sheep Show Inc Committee are happy to announce we are proceeding with our 70th Show planning as normal. We are certain we can host a COVID-19 safe event again this year, as we did in 2021.
COVID-19 information applicable to the Show can be found in the 2022 Show Schedule or here.
Join our email list ready for the 2022 show! Email your details to the Secretary via our contact page!
Our Sponsors
Major Sponsor
RIVERINA WOOL AUSTRALIA
Ph. Mark Bazeley 0417 599 686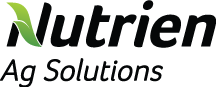 Ph. Hay Branch 02 6993 1347

Ph. Doug Walker 0458 782 392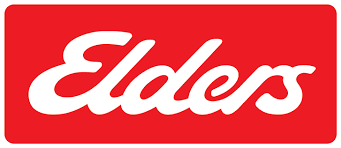 Ph. Hay Branch 02 6993 1007

2022 Gate Sponsor
Ph. Hay Branch 02 6993 4343