Junior Judging
Individuals take part in judging 4 Merino ewes on a range of bases including conformation and wool quality just as they would if judging sheep in the show.
Their notes and scores are totalled and winners receive cash prizes along with gaining their name plate on the Don McNeill Perpetual Trophy.
We offer two age groups, under 15s for young stock men and women and 15 to 25 year olds for those who are up and coming in the industry.

Both age divisions see large numbers of competitors each year and the Junior Judging is always well supported.
Entry is $5 and all entries are taken with the Secretary on Show Day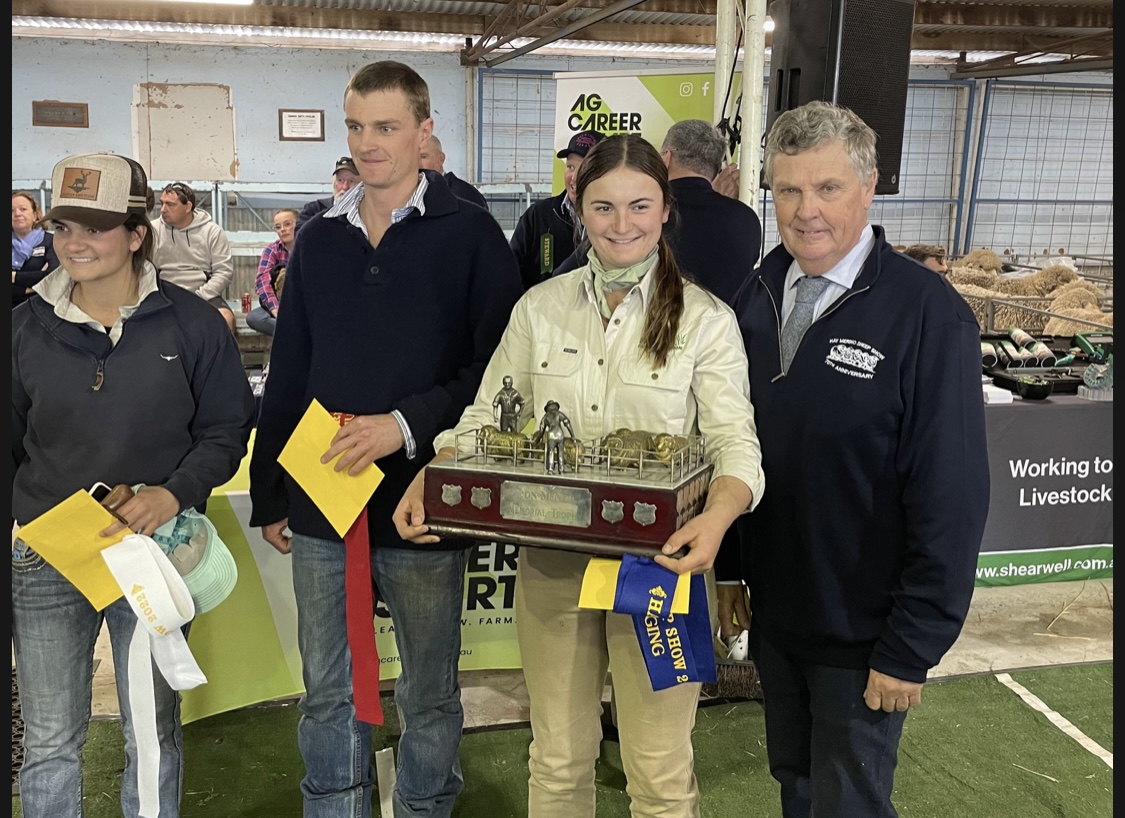 Blade Shearing
Blades in hand competitors show off their talents on the main showing floor, head to head, in the Ian Munro Blade Shearing Competition.

Shearers are judged on cleanliness, time and overall quality of their fleeces and are awarded cash and prizes for coming out on top.

In past years the Hay Merino Sheep Show has been very fortunate to have top quality blade shearers Courtney Sutherland and John Dalla both compete in & judge the competition.

Entry is $5 and all entries are taken with the secretary on Show Day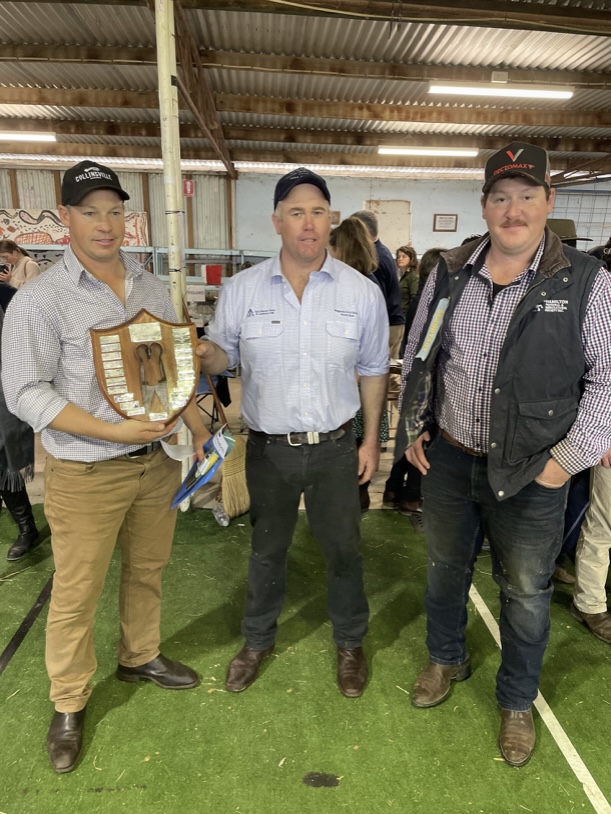 Refreshments
Local Hay community groups offer a range of breakfast and lunch items all day for your enjoyment.
All funds raised are retained by the local groups. Selections include bacon and egg rolls for breakfast, tea & coffee, soups, BBQ lunch items, sandwiches, slices, cakes and more.
Stalls and Exhibitors
Over the years we've hosted many different exhibits which have included, shearing supplies, clothing and accessories, wool buyers, livestock agents, weighing and fencing equipment and much more.
Due to COVID-19 restrictions the Committee ask you to discuss potential stall places by contacting the Secretary.